Regresar

Perfumes

Oferta del día

-42%
<img src="https://alishaperfumes.cl/modules/rg_topsalelabel/uploads/shipping_1665784448.png" alt="Envío Rápido">

Relojes

Imagen y HTML

Oferta del día

(0)

-30%
<img src="https://alishaperfumes.cl/modules/rg_topsalelabel/uploads/shipping_1665784448.png" alt="Envío Rápido">

(0)

-16%
<img src="https://alishaperfumes.cl/modules/rg_topsalelabel/uploads/shipping_1665784448.png" alt="Envío Rápido">

(0)

-21%
<img src="https://alishaperfumes.cl/modules/rg_topsalelabel/uploads/shipping_1665784448.png" alt="Envío Rápido">

Oferta del día

(0)

-26%
<img src="https://alishaperfumes.cl/modules/rg_topsalelabel/uploads/shipping_1665784448.png" alt="Envío Rápido">

(0)

-16%
<img src="https://alishaperfumes.cl/modules/rg_topsalelabel/uploads/shipping_1665784448.png" alt="Envío Rápido">

(0)

-20%
<img src="https://alishaperfumes.cl/modules/rg_topsalelabel/uploads/shipping_1665784448.png" alt="Envío Rápido">

Marcas

Fabricante

Fabricante

Fabricante

Fabricante

Fabricante

Fabricante

Fabricante

Fabricante

Fabricante

Fabricante

Fabricante
Regresar

Perfumes

Oferta del día

-42%
<img src="https://alishaperfumes.cl/modules/rg_topsalelabel/uploads/shipping_1665784448.png" alt="Envío Rápido">

Relojes

Imagen y HTML

Oferta del día

(0)

-30%
<img src="https://alishaperfumes.cl/modules/rg_topsalelabel/uploads/shipping_1665784448.png" alt="Envío Rápido">

(0)

-16%
<img src="https://alishaperfumes.cl/modules/rg_topsalelabel/uploads/shipping_1665784448.png" alt="Envío Rápido">

(0)

-21%
<img src="https://alishaperfumes.cl/modules/rg_topsalelabel/uploads/shipping_1665784448.png" alt="Envío Rápido">

Oferta del día

(0)

-26%
<img src="https://alishaperfumes.cl/modules/rg_topsalelabel/uploads/shipping_1665784448.png" alt="Envío Rápido">

(0)

-16%
<img src="https://alishaperfumes.cl/modules/rg_topsalelabel/uploads/shipping_1665784448.png" alt="Envío Rápido">

(0)

-20%
<img src="https://alishaperfumes.cl/modules/rg_topsalelabel/uploads/shipping_1665784448.png" alt="Envío Rápido">

Marcas

Fabricante

Fabricante

Fabricante

Fabricante

Fabricante

Fabricante

Fabricante

Fabricante

Fabricante

Fabricante

Fabricante
-62%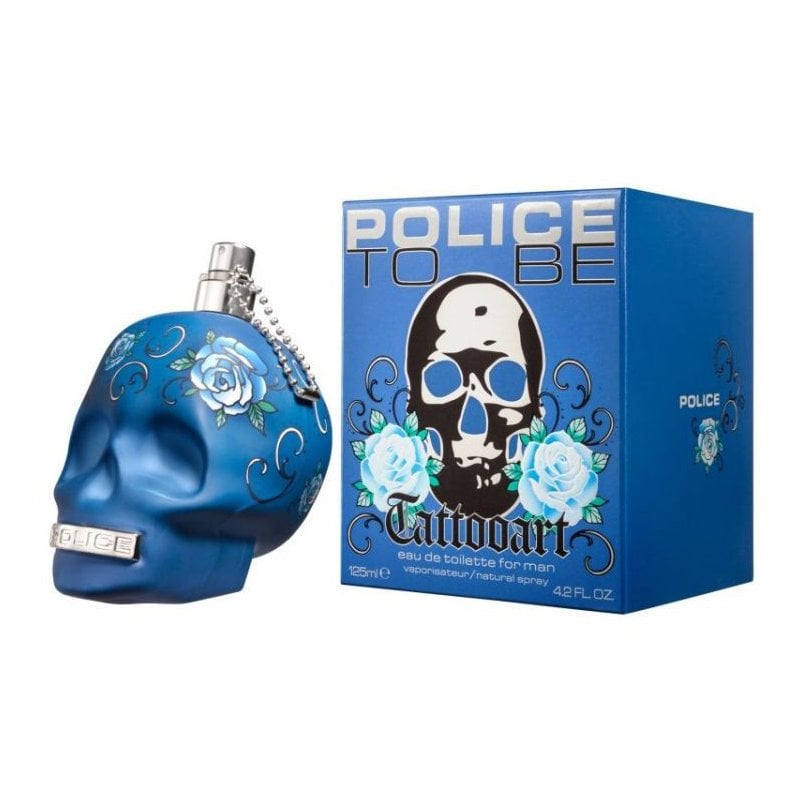 Police To Be Tattooart Men Edt 125Ml
En 3 cuotas de 5.997 $ sin interés.
Police To Be Tattooart Men Edt 125Ml
Política de seguridad
Altos estándares y tu información de contacto se mantiene estrictamente confidencial.
Política de envío
Despacho desde 24hrs hábiles una vez el pedido cambie de status a enviado.
Garantía de satisfacción
Si el producto que compraste no te enamora, no te preocupes, puedes cambiarlo o devolverlo.
To Be Tattooart de Police es una fragancia de la familia olfativa Amaderada Aromática para Hombres. Esta fragancia es nueva. To Be Tattooart se lanzó en 2017. Las Notas de Salida son cedrón (hierba luisa, verbena de olor), cardamomo y grosellas negras; las Notas de Corazón son lavanda y esclarea; las Notas de Fondo son haba tonka, Amberwood y ambroxan.
DESPACHO MISMO DIA SOLO SANTIAGO 
Por compras realizadas entre las 00:00 y las 12:00 hrs se despacha el mismo día, las compras pasadas las 12:00 hrs se despacha el día siguiente hábil. Para compras realizadas Sábados, Domingos y festivos se despacha al día siguiente hábil. Se considera solo Santiago, excluye comunas de periferia de Región Metropolitana.
Otros 4 productos en la misma categoría:
Los clientes que adquirieron este producto también compraron:
Comentarios
Haga clic aquí para dejar un comentario